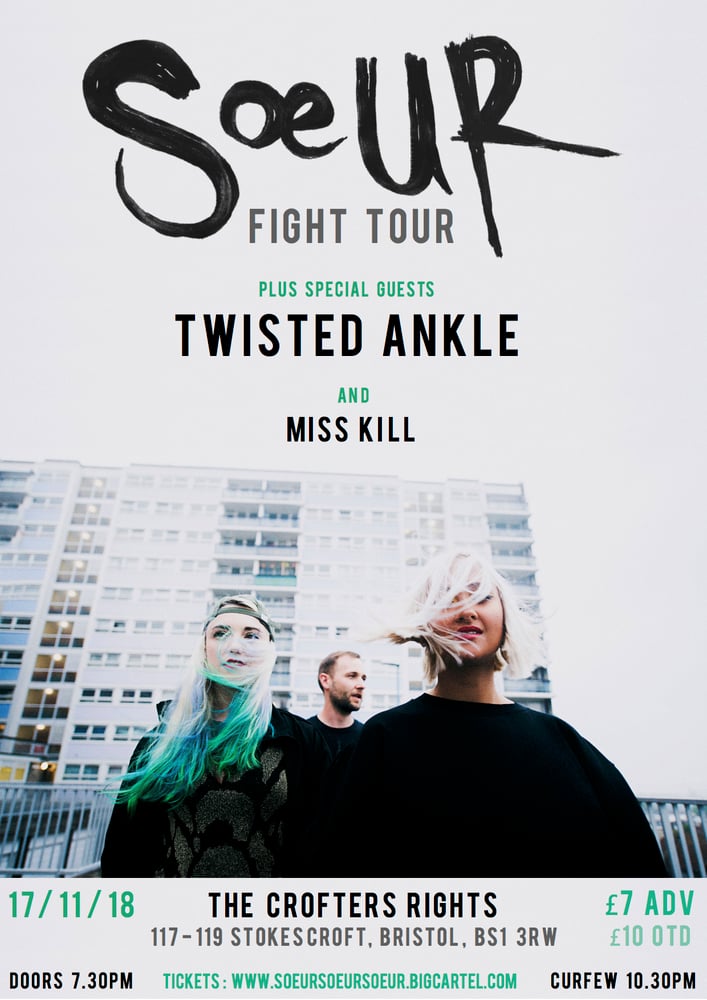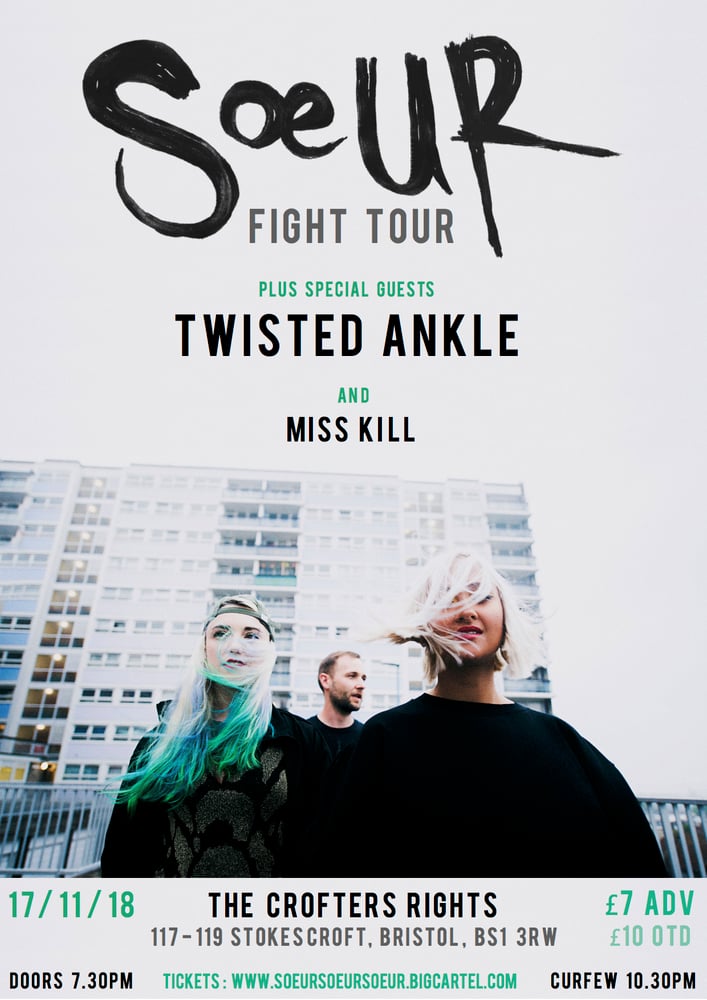 TICKETS: Sœur 'Fight' EP Release Show + Twisted Ankle + Miss Kill at The Crofters Rights, BRISTOL
£7.00 / Sold Out
❤️ BRRRRRISTOL... we have lived here since starting this band and couldn't have asked for a better scene to be involved in. We are so excited to release our new EP 'Fight' out into to the world and there's nowhere we'd rather do the release show than here!!
DOORS: 7.30pm
CURFEW: 10.30pm
📀'Fight' will be available to buy on CD and Vinyl as well as some limited edition 'Fight' merch 📀
// Sœur //
A dual-fronted three-piece making pop songs drenched in grunge-heavy noise, with math-rock seeping through the seams. Soeur are a brutal, soulful assault on the senses. Hailing from Bristol, the three piece are bound together through experience and appreciation of British alternative music.
FFO: Nirvana, PJ Harvery, Shellac
// Twisted Ankle //
Three piece noise-theatre-jazz-punk from Bristol and Cardiff. Energetic, theatric jazzy noise trio that takes not being very serious, very seriously.
FFO: Shellac, Mclusky, Frank Zappa, Dirty Projectors, Primus.
// MISS KILL //
Miss Kill are a two piece made up of sisters Alannah and Felicity Jackson. There sound is huge and on stage chemistry is something else.
FFO: Placebo, Nirvana, Yeah Yeah Yeahs, The Subways